Sharing Knowledge and Skills with the Youths of the Niger Delta
"Imagine.. you are a university student living in a region with broken educational infrastructures and empty libraries. More so, campuses are infested with oil-drilling & gas-flaring activities, but you are still eager to improve your life chances and your community well-being. Unfortunately, there are no academic readers."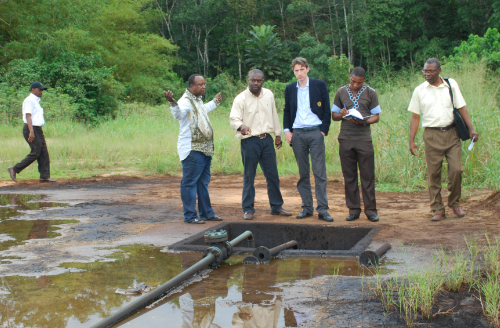 This is the reality in the Niger Delta. Over six decades of oil and gas exploitation has completely destroyed the land and waterways in the region. As such the International College of Commerce, with the support of the libraries of Maastricht University, VU Amsterdam and Wageningen UR, has initiated the Niger Delta Knowledge Centre.
With help.. from our supporters we have collected 110,000 academic, reference and vocational books, journals and encyclopaedias and bookshelves.
Since our academic library is relatively new, we are constantly asking for fresh contributions towards achieving a much more professional environment.
Mission Statement
The Niger Delta Knowledge Centre promotes reading and lifelong learning in the Niger Delta by providing students, teachers and researchers with a knowledge-hub; a hub that.. continue reading
Donate
IBAN: NL43 ABNA 0831 6304 50
BIC: ABNANL2A
att. International College of Commerce
Amsterdam, The Netherlands
Contact Details
Balistraat 27-a
1094JB Amsterdam
The Netherlands
Tel. +31 (0)20-665 4163
Tel. +31 (0)6-5049 2753
Email: info@ndkc.nl
Local Contact
2 Oviawe Close
Off Upper Erumuse
Evwotubu, Benin City
Edo State, Nigeria
Tel. 080-2112 7523
Tel. 080-3409 5086