Niger Delta – History, Culture and Heritage
The south-south of Nigeria is often called the Niger Delta, referring to the Niger river which discharges through a massive delta into the Gulf of Guinea in the Atlantic Ocean.
The delta area is one of the 10 most important wetland and coastal marine ecosystems in the world as well as home to one-third of Africa's mangrove forest and half of Africa's mangrove species. This richness of nature is reflected in its people, as the region (twice the size of The Netherlands) has over 40 ethnic groups all with their own tribal customs and traditions.
Throughout history people from all-over west Africa have followed the streams of Niger to settle on the fertile grounds of the Niger Delta;​ making the region a melting-pot of different cultures and giving people opportunity to trade and share ideas.
The region has had a long and eventful history with the golden ages of the Benin Empire in the eleventh century and a lengthy period of colonization since the fifteenth century by the Portuguese, French, Dutch, and British. Its contemporary history has been, with the discovery of crude oil at Oloibiri by Shell British Petroleum in 1956, equally tempestuous with great changes to its socioeconomic structure and spoliation of flora and fauna.
Universities in the region have ignored cultural heritage education programmes for the last decades. Professional collection and documentation of historic information is not existing in the region and museums have little or very few resources to maintain their collections.
As the historical context of the region is absent in academia and society has lost its connection with the past. The NDKC project encourages the preservation of historical information of the region and the indigenous cultures, and support student initiatives; putting together collections concerned with the various phases of life: containing, clippings, pamphlets, artworks, photographs, extracts from periodicals, letters, signatures, manuscripts, documents and books that are of significant value to education and society.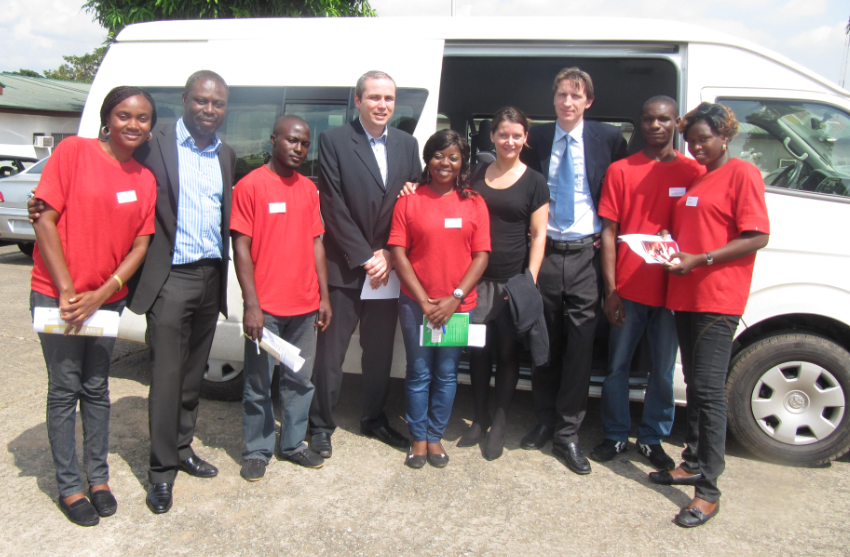 Mission Statement
The Niger Delta Knowledge Centre promotes reading and lifelong learning in the Niger Delta by providing students, teachers and researchers with a knowledge-hub; a hub that.. continue reading
Donate
IBAN: NL43 ABNA 0831 6304 50
BIC: ABNANL2A
att. International College of Commerce
Amsterdam, The Netherlands
Contact Details
Balistraat 27-a
1094JB Amsterdam
The Netherlands
Tel. +31 (0)20-665 4163
Tel. +31 (0)6-5049 2753
Email: info@ndkc.nl
Local Contact
2 Oviawe Close
Off Upper Erumuse
Evwotubu, Benin City
Edo State, Nigeria
Tel. 080-2112 7523
Tel. 080-3409 5086