Corporate Social Responsibility Workshops
at Delta State University
The Niger Delta Knowledge Centre is not just an international community of education experts busy building knowledge places within the Niger Delta region.
We also fulfil a privileged role in helping local communities to deal with real-life issues; by approaching their problems within the local context and providing solutions and methodologies by taking into account the local capacities and social factors.
For the last seven years NDKC and its parent organisation, the International College of Commerce, has been active in the region initiating and supporting various developing projects.
Our past projects includes: Training the Trainers; CSR (Corporate Social Responsibility) Programme for Higher Education Students and Local Businesses; Fishing Farms (Training and micro-finance).
We are open to share our local knowledge and expertise with like minded individuals and organisations. For consultation or support you can contact our Amsterdam office.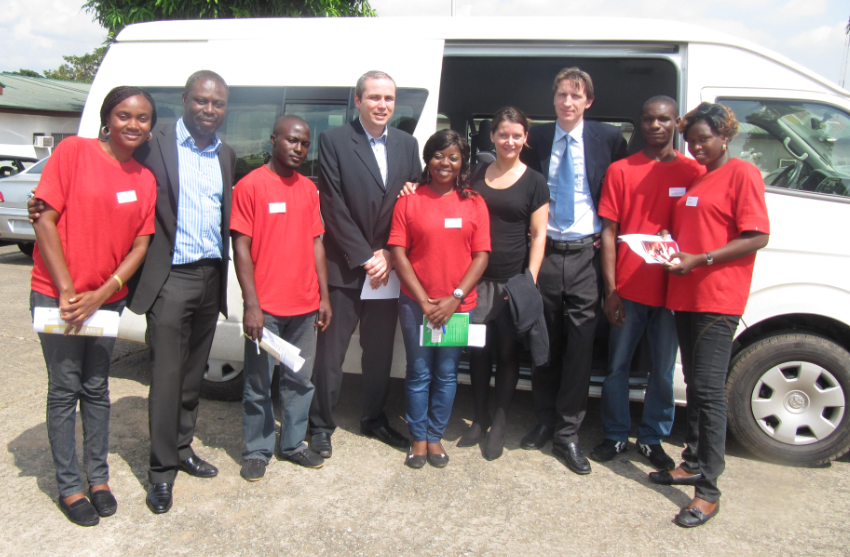 Mission Statement
The Niger Delta Knowledge Centre promotes reading and lifelong learning in the Niger Delta by providing students, teachers and researchers with a knowledge-hub; a hub that.. continue reading
Donate
IBAN: NL43 ABNA 0831 6304 50
BIC: ABNANL2A
att. International College of Commerce
Amsterdam, The Netherlands
Contact Details
Balistraat 27-a
1094JB Amsterdam
The Netherlands
Tel. +31 (0)20-665 4163
Tel. +31 (0)6-5049 2753
Email: info@ndkc.nl
Local Contact
2 Oviawe Close
Off Upper Erumuse
Evwotubu, Benin City
Edo State, Nigeria
Tel. 080-2112 7523
Tel. 080-3409 5086