An Academic Consultancy Approach Towards
the Development of NDKC (Team A)
The International College of Commerce (ICC), based in Amsterdam, The Netherlands, is an educational provider in the Benelux region and also the parent company of the Niger Delta Knowledge Center projects.
ICC commissioned Academic Consultancy Training (ACT) of Wageningen University & Research (WUR) to provide supporting research on resolving the deadlock around our NDKC project. The ACT course is a Society Based Education programme connecting questions from society to education at WUR.
The long-term goal for the NDKC project is to create a knowledge-hub that will provide open access to academic information. Through this hub existing fundamental values will be redefined and the centre would embody 'a new beginning' for the youth of the Niger Delta of Nigeria.
Due to the magnitude of the requested research it was decided that ACT would dedicate two research teams to the project.
Two reports have been written by MSc students of Wageningen UR, and the Academic Consultancy Training advice presented is based on extensive literature research and semi-structured interviews. Principally informed by our comprehensive academic investigation, the advice presented in this report is unavoidably influenced by our respective academic backgrounds and personal opinions.
We would like to thank all the interviewees: the Nigerian students and teachers; the local NDKC volunteers, employees and management, Radboud University Nijmegen, Maastricht University, GroenLinks, UNESCO, FrieslandCampina, Woord en Daad for taking the time to share their knowledge, experiences, insight and opinions with the ACT students.
Special thanks to the ACT students of team A:
Anaïs Lensen
Aron van Ees
Eliza Snel
Esmee van de Ridder
Floortje Wijland
Tim van der Heide
Viviane Verheijen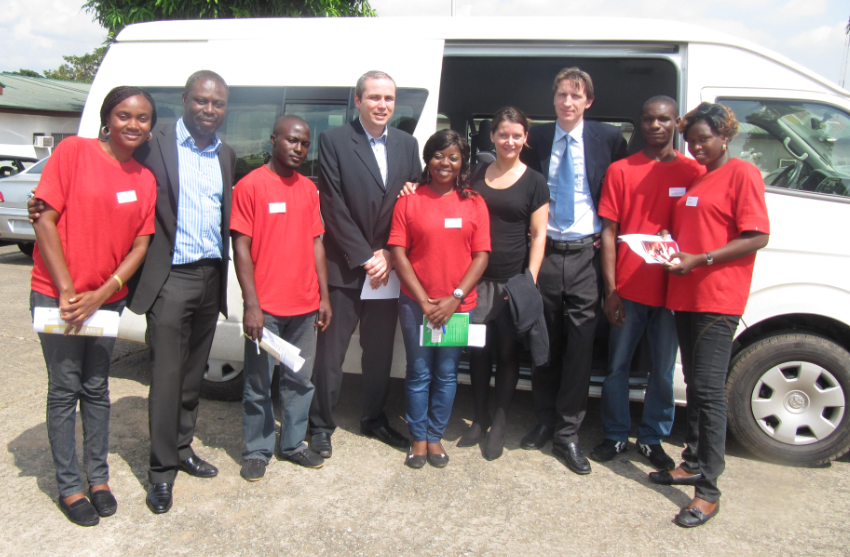 Mission Statement
The Niger Delta Knowledge Centre promotes reading and lifelong learning in the Niger Delta by providing students, teachers and researchers with a knowledge-hub; a hub that.. continue reading
Donate
IBAN: NL43 ABNA 0831 6304 50
BIC: ABNANL2A
att. International College of Commerce
Amsterdam, The Netherlands
Contact Details
Balistraat 27-a
1094JB Amsterdam
The Netherlands
Tel. +31 (0)20-665 4163
Tel. +31 (0)6-5049 2753
Email: info@ndkc.nl
Local Contact
2 Oviawe Close
Off Upper Erumuse
Evwotubu, Benin City
Edo State, Nigeria
Tel. 080-2112 7523
Tel. 080-3409 5086